A short report from 'TodaysArt08" in Hague in Holland.
What is TodaysArt?
TodaysArt is a two-day festival with electronic music, video installations, art and dance. It draws mostly a local crowd from Holland and hasn't got the same international atmosphere as fx Sonar in Barcelona.
Was it any good?
No!
Even though we experienced a couple of highlights, it wasn't worth the money. The basic impression of the festival is that the event has been putting too much effort in promotion instead of creating great content. And that will not bring me back to Hague next year.
A couple of things were great but the rest will quickly be forgotten and I recommend saving the money and going to Sonar in Barcelona instead.
The good stuff:
Augmented Spaces by Pablo Valbuena
The best thing were definitely the video installation 'Augmented Spaces' by Pablo Valbuena. It was a really impressive installation that made a great use of the extremely white Richard Myers building. Great use of the technique and the two projectors placed on the corner of the big white building.
The only problem was that the installation ran for two nights and that was way too much. Even though it was impressive, it quickly became a bit boring and it was weird that they didn't bring more content to the festival.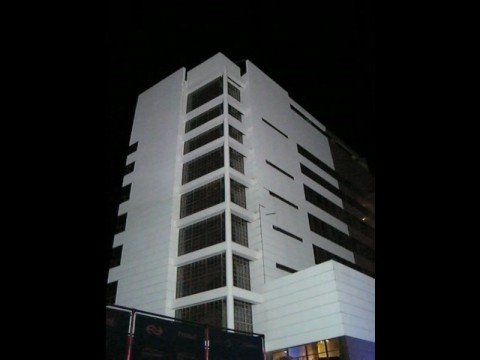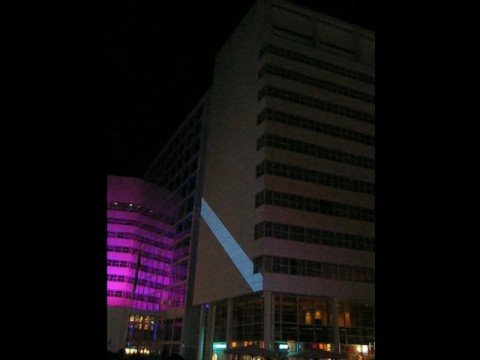 Aerial Dance:
Another great event was the aerial dance by the Spanish aerial dance team 'Brenda Angiel'. I took a couple of pictures during their training in the afternoon and some video at their performance later the same night.

And finally, the strangest instrument ever. The lightning scratching device. Fun, but once you've seen it – you've seen it.

/Lars Silberbauer