Og lige en update med denne artikel fra Berlingske om projektet og DRs strategi for unge.
Så er vi kommet i luften med DR Partisan projektet. DR Partisan er et stort crowdsourcing projekt som hovedsageligt benytter www.facebook.com/drpartisan som udgangspunkt for at give DR ren besked om, hvad 18-25-årige vil ha' for medielicensen.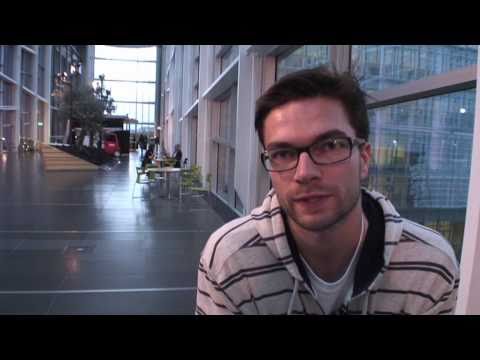 Først skal vi have fundet en rebelsk community manager, der kan være på www.facebook.com/drpartisan og skabe events i hele Danmark for at gøre opmærksom på projektet. Du kan søge jobbet frem til d. 22. november 2010 på www.facebook.com/DRpartisan eller læs hele jobopslaget her. Efter en runde med jobsamtaler findes de bedste kandidater og fra d. 1. december stemmer partisanerne selv om, hvem der skal have jobbet.
Herefter følger en stor ide-konkurrence, hvor der er 100 dage til at komme med nye ideer til DR – men man kan sagtens gå i gang allerede nu, så du er klar til første runde. Det behøver ikke at være så avanceret – du kan bare tale til dit webcam, lave et slideshow eller andet, men du må gøre lige så meget ud af det, som du vil. Forhåbentlig er du mere kreativ end os. Vis os det.
Partisanerne stemmer selv de 5 bedste ideer til tops i løbet af de 100 dage konkurrencen er åben. Til hver af de 5 vindere er præmien: Ekspert-hjælp til en værdi af 30.000 kr til at lave en pilot, dummy eller lignende af deres idé og så direkte adgang til at pitche ideen for DRs topledelse.
Håber du har lyst til at deltage!!
Ses på www.facebook.com/drpartisan
Lars Silberbauer