Archive for the 'Uncategorized' Category

Og lige en update med denne artikel fra Berlingske om projektet og DRs strategi for unge.
Så er vi kommet i luften med DR Partisan projektet. DR Partisan er et stort crowdsourcing projekt som hovedsageligt benytter www.facebook.com/drpartisan som udgangspunkt for at give DR ren besked om, hvad 18-25-årige vil ha' for medielicensen.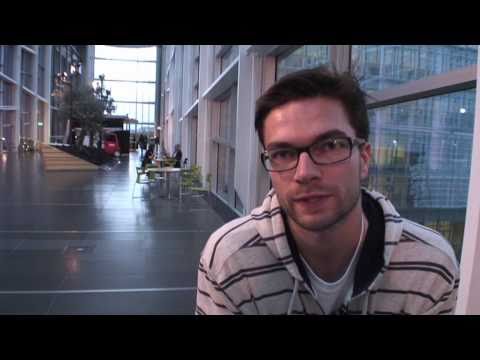 Først skal vi have fundet en rebelsk community manager, der kan være på www.facebook.com/drpartisan og skabe events i hele Danmark for at gøre opmærksom på projektet. Du kan søge jobbet frem til d. 22. november 2010 på www.facebook.com/DRpartisan eller læs hele jobopslaget her. Efter en runde med jobsamtaler findes de bedste kandidater og fra d. 1. december stemmer partisanerne selv om, hvem der skal have jobbet.
Herefter følger en stor ide-konkurrence, hvor der er 100 dage til at komme med nye ideer til DR – men man kan sagtens gå i gang allerede nu, så du er klar til første runde. Det behøver ikke at være så avanceret – du kan bare tale til dit webcam, lave et slideshow eller andet, men du må gøre lige så meget ud af det, som du vil. Forhåbentlig er du mere kreativ end os. Vis os det.
Partisanerne stemmer selv de 5 bedste ideer til tops i løbet af de 100 dage konkurrencen er åben. Til hver af de 5 vindere er præmien: Ekspert-hjælp til en værdi af 30.000 kr til at lave en pilot, dummy eller lignende af deres idé og så direkte adgang til at pitche ideen for DRs topledelse.
Håber du har lyst til at deltage!!
Ses på www.facebook.com/drpartisan
Lars Silberbauer
I went to Shanghai to the World Expo to give a speach on how we're developing visualizations to the facade at the DR Concerthouse and to visit the Danish Pavillion made by BIG, Martin Professional and CAVI.
Great conference and an amazing world expo.
Just a couple of images from Shanghai, The Danish Pavillion and my talk at the conference.

Just a link to the presentation on TechieTalk about the project and how we have used the Martin Gobo Projectors in the installation. http://www.techietalk.co.uk/news/message-cop-15/
And the case story from Martin Professional:
http://www.martin.com/casestory/casestory.asp?id=2124
Just launched a fan page for the Blue Screen surrounding the DR Concert House.
Join to get updates on new events, pictures, videos and come with your ideas to future events.
When everything is looking bleak, and the R-word is everywhere, it's inspiring and important that mankind still have the ability to look towards more distant horizons.
Kepler is designed for finding eart-sized and earth like planets out there in the void. In a few years we might finally know the chances of life existing elsewhere.
Imagine, that while greedy speculators and naïve CEOs were busy raping the global economy, sending this planet tumbling into recession, some people sat down and designed a machine to answer one of the ultimate questions: Are we alone? I really wish I was smart enough to be one of the boffins that put this together.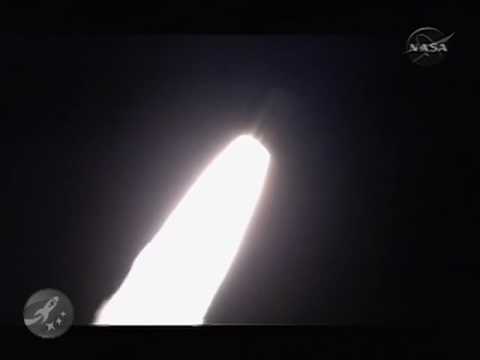 A short report from 'TodaysArt08" in Hague in Holland.
What is TodaysArt?
TodaysArt is a two-day festival with electronic music, video installations, art and dance. It draws mostly a local crowd from Holland and hasn't got the same international atmosphere as fx Sonar in Barcelona.
Was it any good?
No!
Even though we experienced a couple of highlights, it wasn't worth the money. The basic impression of the festival is that the event has been putting too much effort in promotion instead of creating great content. And that will not bring me back to Hague next year.
A couple of things were great but the rest will quickly be forgotten and I recommend saving the money and going to Sonar in Barcelona instead.
The good stuff:
Augmented Spaces by Pablo Valbuena
The best thing were definitely the video installation 'Augmented Spaces' by Pablo Valbuena. It was a really impressive installation that made a great use of the extremely white Richard Myers building. Great use of the technique and the two projectors placed on the corner of the big white building.
The only problem was that the installation ran for two nights and that was way too much. Even though it was impressive, it quickly became a bit boring and it was weird that they didn't bring more content to the festival.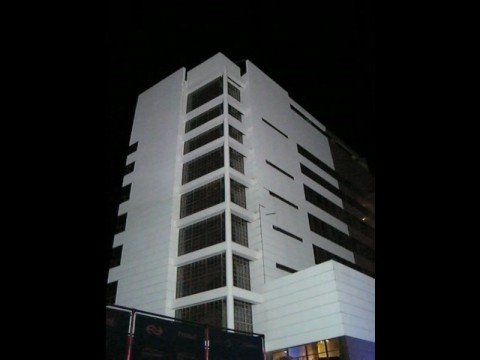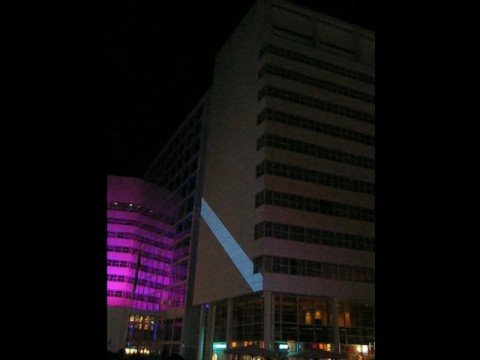 Aerial Dance:
Another great event was the aerial dance by the Spanish aerial dance team 'Brenda Angiel'. I took a couple of pictures during their training in the afternoon and some video at their performance later the same night.

And finally, the strangest instrument ever. The lightning scratching device. Fun, but once you've seen it – you've seen it.

/Lars Silberbauer

A couple of scenarios where this software from Aimersoft might be useful:
1. You are the (un)lucky owner of an Ipod and at the same time you have more than one computer and you really want to upload and download music to your Ipod from both computers.
2. Your harddisk sudddenly breaks down and leaves you with a lot of music on your Ipod – but no way to get it back onto your new harddrive and with no possibility to upload new music to your Ipod without deleting all of the music.
3. Your best friend has got a lot of cool music that you want to 'backup' from his Ipod onto your harddrive (remember to ask your friend if he holds all copyrights to the music before you start to download… ).
If you recognize one or more of these scenarios? Then Aimersoft Ipod Backup Software will definitely be useful.
What does it do?
Well, then name says it all – it simply just copies all you music from the Ipod onto a specified folder on your harddrive.
What does it cost?
This is the best part… IT IS FREE!!

Does Aimersoft Ipod Copy Manager have a lot of hidden spyware and keyloggers?
This is the worst part… I DON'T KNOW!!! (but for what it is worth – I don't think so
Anyway, it works great and you will enjoy the feeling of once againg taking control of your music and bringing it back from the greedy hands of Apple and Steve Jobs who still is using the positiv 'Apple Brand' and great design to harrass their customers with stupid limitations to their product.
One might wonder why Apple has gone through so much trouble to limit their Ipods in this way. It keeps reminding me of Microsoft in the old days and their connection with some kind of bad empire or something… it seems to me like… well, I can't quite remember…
Take a look at this CNN weatherforecast of hurricane Ike from today. At 1:20 in the clip he uses the 3 dimensional multi touch display. For once it is not only eye candy but has value and gives a good impression of the hurricane. Nice use and integration of Google Maps as well.
If the embedded video doesn't work then use this link or see the clip on Baekdal's blog
If the embedded video doesn't work then use this link:
Just a small video of the DR Concerthouse. It is shot from the largest crane doing a 360 degree around the Concert House. We're right now developing the illumination of the large Blue Screen surrounding the Concert House. It will be lit up by video projectors and gobo lights. Besides this there will be around 20 video projectors placed inside the building lighting the foyer area.


Exciting news from Virgle: the new joint venture between Google and Virgin has announced their plans to build settlements on Mars!!

Nice April's fool prank. But I really wish that it would be true! We're getting really crowded here on Earth! But if it's just going to be me and Richard Branson, I think I'll just stay put here on the Blue Planet.
By the way, check out Kassei Valles. No apartments with ocean view available right now, but you are guaranteed a lot of red rocks for your rock collection.
---
---